Hangout for Blade Repair
Our HangOut platform provides factory like conditions and makes blade repairs possible throughout the year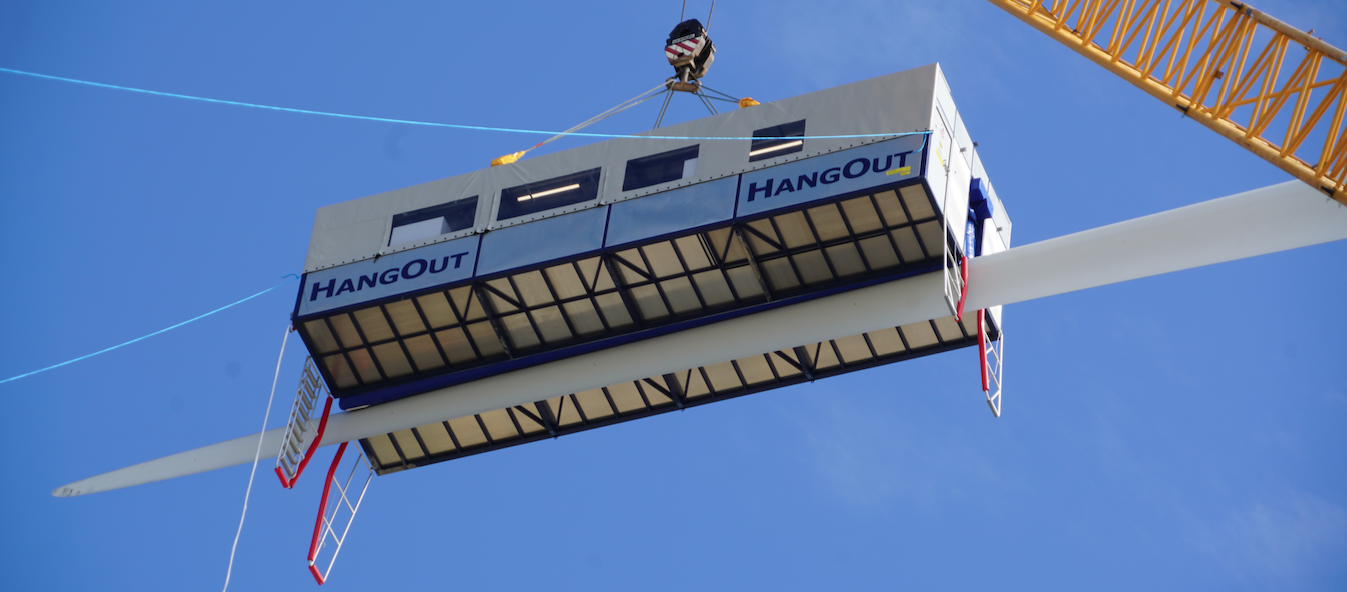 Flex Wind has decades worth of experience in the wind industry. This knowledge has contributed to the innovation and creation of our HangOut.

​​​​​​​The HangOut is a new form of blade service which eliminates the flaws of existing blade service methods such as rope service and open platforms.

Blade service is often associated with lots of wind and rain days which some days make blade repairs impossible with existing methods. The outside temperature also influences blade repairs, which means blade maintenance is seasonal work in most countries. If for example a turbine is struck by lightning during winter, it has to be temporarily repaired. Then it has to be repaired again during warmer weather for the epoxy to work properly. The HangOut can be sealed from the outside and provide factory like conditions inside the platform. Thereby making blade repairs possible throughout the year.

Our HangOut has countless benefits
The HangOut has countless benefits compared to existing blade service methods, see list below:
- The HangOut can be operated in winds up to 14 m/s
- Much safer than existing methods as the technicians are working inside the platform with fall arrests on
- Can be operated all year round
- Turbine standstills are limited to the minimum since there is less rain and wind days using the HangOut
- Lunch and toilet breaks are significantly limited because there is a toilet and a small break room onboard the HangOut
- The HangOut is the closest thing to disassembling the blade from the hub which assures the highest quality of blade service.